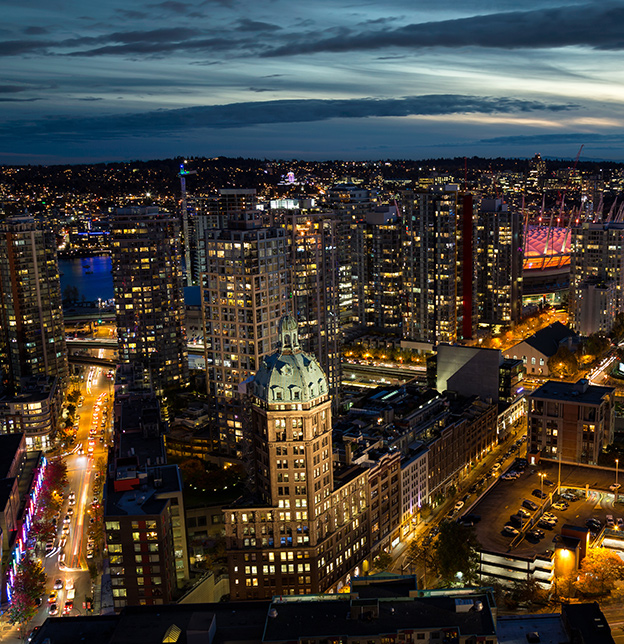 Passion Projects
In Metro Vancouver's ever-evolving housing market, it seems as though many real estate developers have lost sight of what really matters when it comes to creating a home: you and your family.
At Hansen Pacific Group, our approach starts with the simple notion to create something different - to build visionary urban communities that elevate life for its residents. To achieve this end, we don't just invest in properties. Instead, we make long-term investments in homeowners, as well as the future of our communities within which we live.
United by principles of architectural excellence, design innovation and superior craftsmanship, our projects emphasize quality over quantity, reflected by the great care and consideration we take while selecting every last detail. But for the homes we build, that's just the beginning.
Sought-after locations that are both poised for growth and conveniently connected to already established transit networks. Functional spaces that make life at home simpler and more convenient. The latest smart technology, green solutions and energy-efficient options that aren't just an upgrade, but fully integrated in each home. When combined, our projects aim to create a new standard in elevated design for Metro Vancouver's residents.
We look forward to sharing our passion projects with you, and elevating the neighbourhoods of Metro Vancouver, one forward-thinking project at a time.
Sincerely,
Hansen Pacific Group
Homeowner care
Enhanced Customer Care
From conception to completion, our hands-on approach ensures perfection down to every last detail. It also means an exceptional level of customer care that is second to none. Not only are each one of our homes backed by a comprehensive long-term warranty, but also the commitment to provide outstanding service all the way from initial purchase, to move-in and well beyond.
Please fill out the form on the left, and one of our representatives will get back to you shortly.